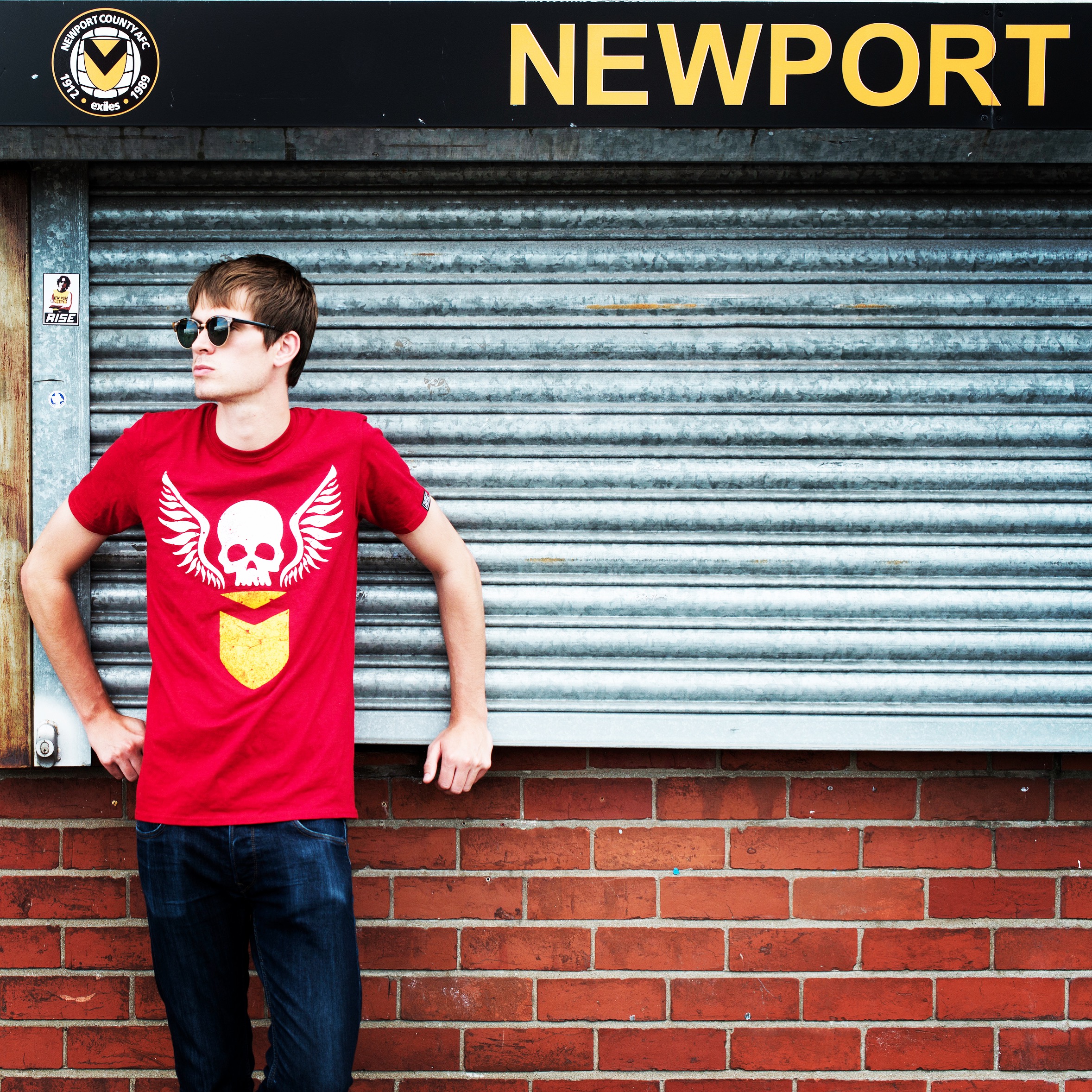 Red Uniform
Here it is. The Red Uniform. The clothing choice of rebels.
The shirt is 100% soft cotton, with the Dead Cherub logo large and centre with vintage effect.
The RISE label is found on left sleeve, handmade rebel uniform tags and the name of the one and only John Frost stitched on the back of the neck.
When the question 'Will the real John Frost please stand up?' is asked, you can join in on the fun.
To top it off, every shirt comes with a RISE logo sticker and personalised letter, in a custom envelope.
Get the Red Uniform. Wear your inner rebel.
Photos courtesy of local photographer Abbie Kyte
Modeled by local musician Jack Perett: http://jackperrettmusic.co.uk
Order any amount of items for only £2 postage and packing
or
Collect from RISE Chartist Workshop, Newport Market Gallery Space for FREE